When setting up MS Teams, there are two ways of getting students into their team. You can choose to send a link or share the code that is generated.
We chose to share CODES. This can be done by going to the Manage Team > Settings tab and then clicking the small arrow to expand the Team code section on the menu you see in the screenshot here.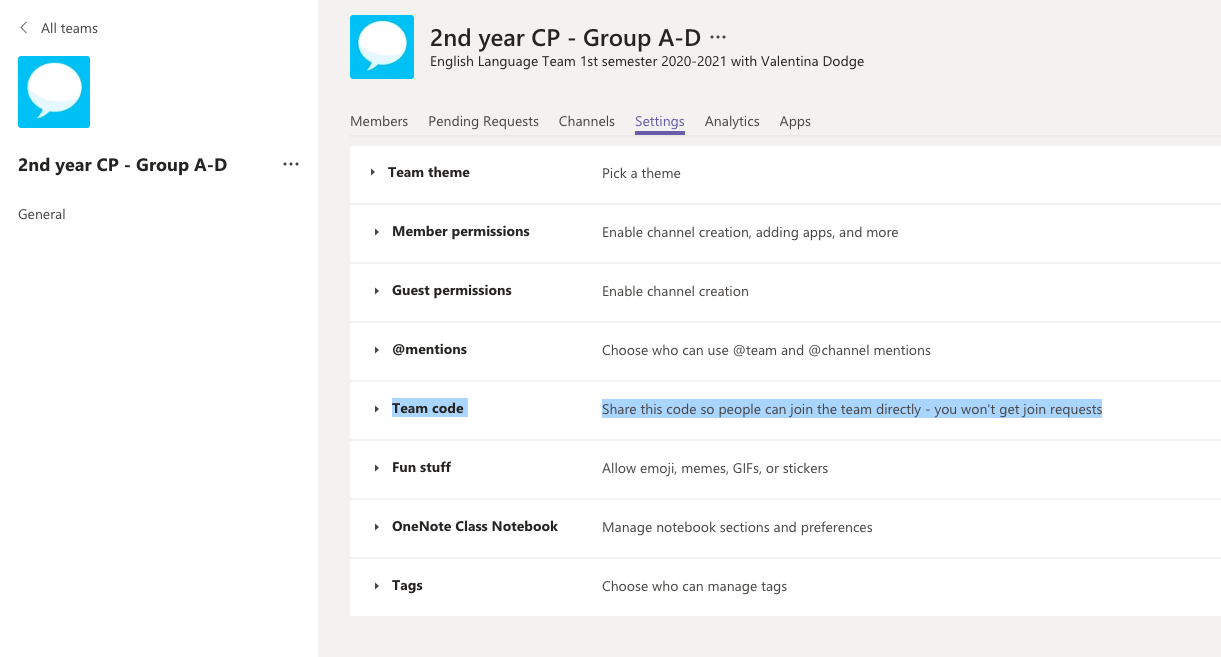 This means our students are provided the code (by institutional administrators) are are added as member of our team with their existing role ie. student role.
Whereas sharing the link to your team provides direct access which allows guest users to join the team meet up. Direct link access does not take into account the existing role of the user.
Codes can be reset or deleted. Note: Guests won't be able to join with a team code.
Which onboarding system provides smoothest access for your teaching scenario?